Save the date!
March 17, 2020

Mark your calendars for the 2020 Discover Your Library Luncheon! The next event will take place March 17, 2020 at the Sheraton Grand Seattle, located at 1400 Sixth Avenue in Seattle.
Join us for compelling speakers and moving testimony about how The Seattle Public Library enriches the lives of Seattleites from every corner of our community. With your support, The Seattle Public Library Foundation can continue to back programming and collections that make our Libraries the world-class institutions they are, with a vigilant eye on equity.
Last year, we met 9-year-old West Seattle resident Halima, who detailed how she became a star student with aspirations to become a doctor by using Homework Help at the High Point branch. Watch her story here.
Keynote speaker Franklin, 18, recounted how he moved to Seattle from Nigeria and not only learned English at the Library, but picked up coding skills that inspired him to pursue a career in computer science after just 3 ½ years in the United States.
Check out Franklin's speech.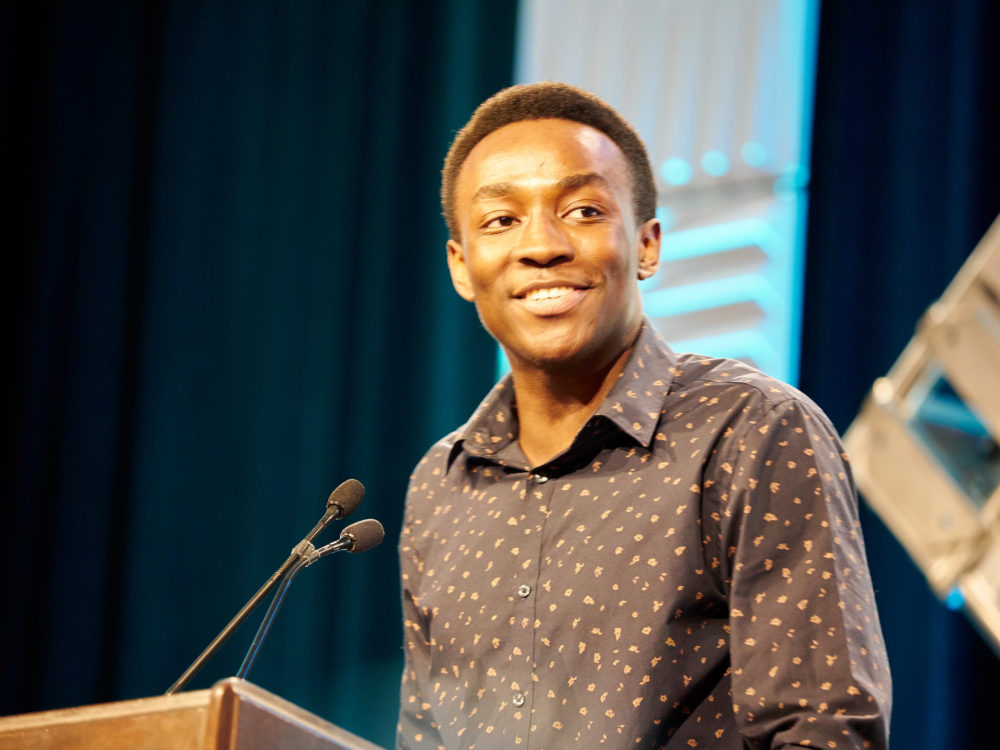 Registration information is coming soon. For details on 2020 sponsorship and table captain opportunities, contact Kerri Martinez at kerri@supportspl.org.
Thank You to Our 2019 Sponsors!

Civic Engagement Sponsors

Cultural Enrichment Sponsors

Literacy Sponsors

A Very Special Thank You to our Storytelling Sponsor