730 guests united to support The Seattle Public Library Foundation with more than $440,000 raised at the March 5th Discover Your Library luncheon – a jaw-dropping display of generosity that exceeded our goal of $250,000!
Donors' support will help fund programs for children and teens, such as Homework Help and the centennial Summer of Learning. These programs keep students engaged in reading all year round and help them excel in the classroom.
The luncheon gave attendees the opportunity to learn about how The Seattle Public Library benefits 9-year-old West Seattle resident Halima with Homework Help each day. Watch her story here.
We also heard from Franklin, 18, who moved to Seattle from Nigeria and not only learned English at the Library, but picked up coding skills that inspired him to pursue a career in computer science after just 3 ½ years in the United States. Check out Franklin's speech.
Thank you for your incredible generosity and for helping our next generation's dreams come true.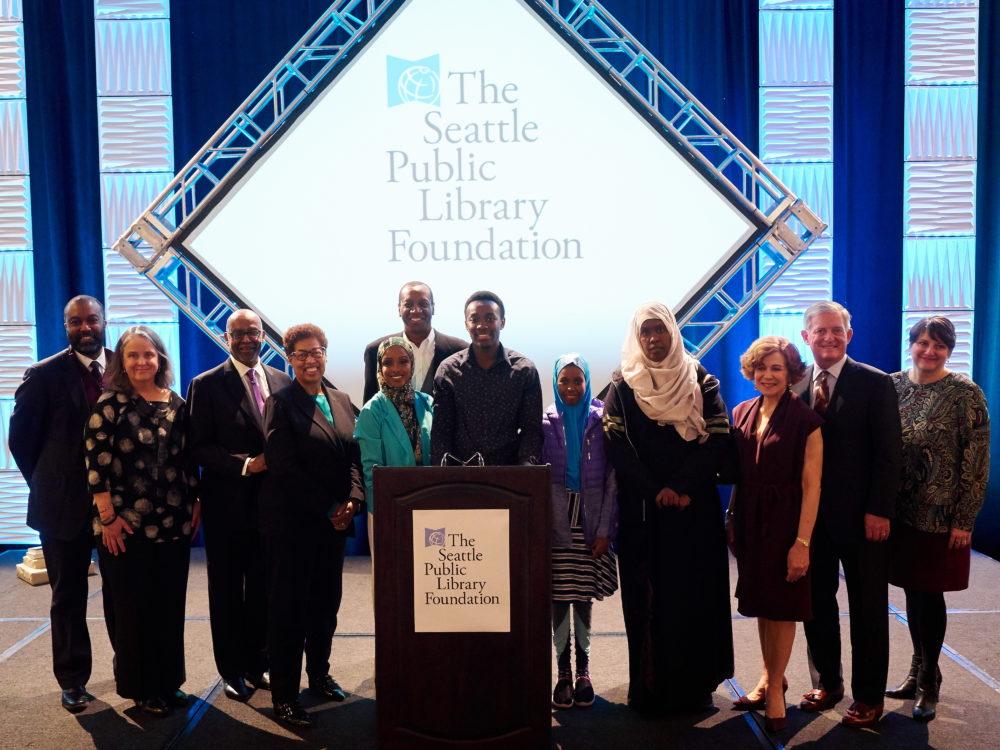 Thank You to Our Sponsors!

Civic Engagement Sponsors

Cultural Enrichment Sponsors

Literacy Sponsors

A Very Special Thank You to our Storytelling Sponsor