A Project of The Seattle Public Library Foundation
LSN Community   |   IPLF Conference   |   Library Giving Day
The public library fundraising sector has huge potential to grow and mature to advance and protect public libraries everywhere. As an established leader in the sector, The Seattle Public Library Foundation believes library philanthropy deserves to be on par with university and hospital development.
In the absence of any kind of professional association, SPLF has taken a leadership role to help other libraries develop capacity to become effective fundraisers through activities associated with SPLF's Library Support Network (LSN) project.
The Library Support Network is envisioned to help develop and amplify public library fundraising and advocacy work. It's built on the concept of creating a sustainable network for peer-to-peer sharing and initiatives for collective impact that result in:
More funding for our public libraries
Supporters to protect and advance public libraries
Most importantly, it helps make resources available to many small and rural libraries, often limited to larger, better-funded organizations.
Demand to connect and share best practices year-round inspired this newest endeavor to create a community of practice called the Library Support Network Community.
In the pilot phase, we support:
Facilitated chat and other spontaneous engagement to support real-time information sharing
Scheduled events for peer discussion and opportunities to learn from subject matter experts
Recorded training webinars – for example, recorded conference presentations
Growing library of samples and tools
Join the Library Support Network
If you are a public library fundraiser at any stage in your professional development, by joining the Library Support Network Community, you'll gain access to a network of public library fundraising professionals who share best practices, ideas, and resources. To join, click here and answer a few simple questions to receive access.
Support the Library Support Network Community
The Library Support Network Community is a two-year pilot that depends on the generosity of several libraries and support organizations in the US and Canada who are investing in professional development and the building of our sector. Your donation will help us keep the community strong and accessible.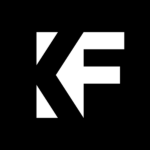 Exciting news! The Knight Foundation has awarded us a challenge match of $155,000. That means your contribution helps us earn this match and is effectively doubled!
Request invoice and W-9 by contacting accounting (at) supportspl (dot) org.
Since 2017, we have been convening colleagues from across North America for what's become the premier conference for library leaders in fundraising and development. It brings together peers and experts from across the industry to share knowledge, exchange ideas, and develop strategies for successful fundraising.
Library Giving Day started as an idea to create a day of giving that public libraries would rally around and that the public would embrace. Nearly 500 libraries have signed on and millions of philanthropic dollars have been donated to individual libraries.