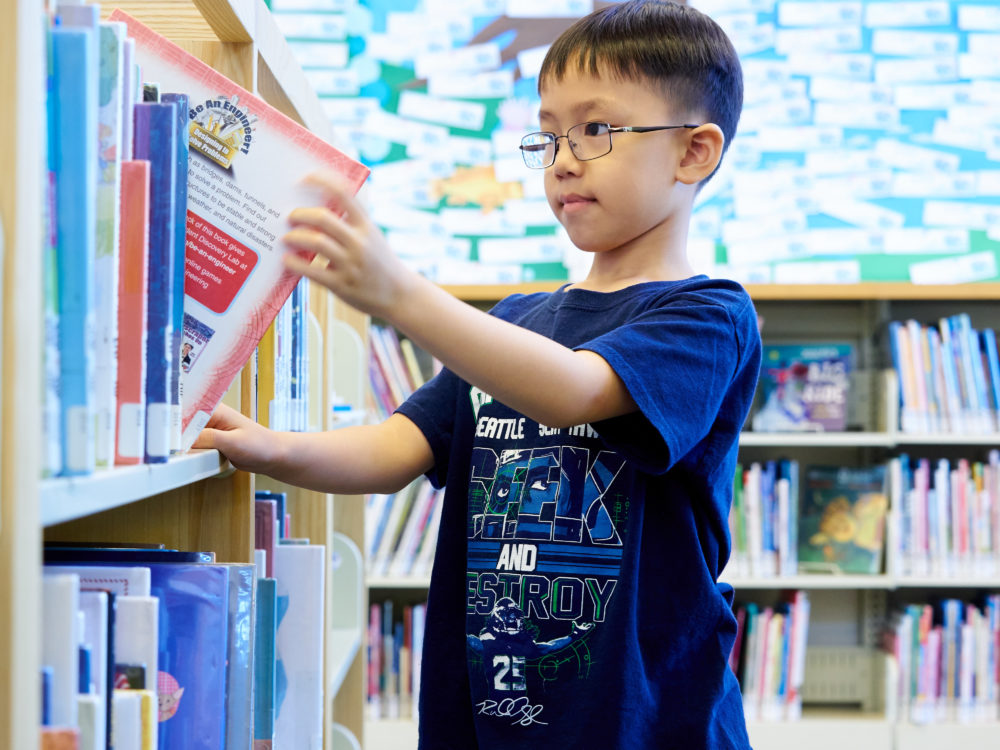 Thank you for your fantastic support during Library Giving Day and GiveBIG!
More than 2,000 library supporters have stepped up to support the Foundation during Library Giving Day (April 10) and GiveBIG (May 9), helping to fund the purchase of more than 11,000 books to give away to kids and teens throughout the summer. The Summer of Learning program will keep our youth engaged in reading and offers more than 250 free activities and programs that promote STEAM (science, technology, engineering, art, and math) learning.
Between GiveBIG and Library Giving Day, community supporters have helped us achieve a successful spring campaign, allowing us to meet our match for Library Giving Day and support the 100th anniversary of the Summer of Learning program.
Our supporters make The Seattle Public Library the world-class institution it is today, helping people from every community and bringing our neighbors together.
If you haven't had the chance to give yet, it's not too late. Give here to help raise money for 1,000 more books for kids this summer.