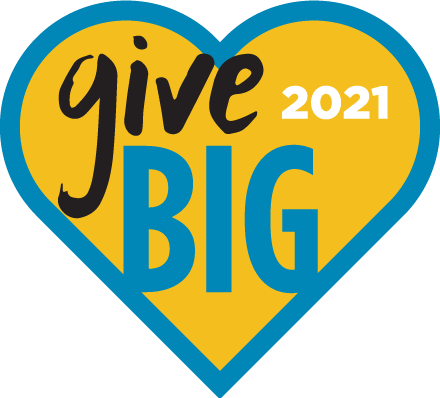 Now is the time to help set the Library up for success for the rest of 2021 with GiveBIG – and for a limited time, your gift to the Library will be DOUBLED!
GiveBIG, May 4-5, is an annual statewide online giving campaign that elevates your favorite local charities.
This year, five generous library champions will double each gift up to $25,000, letting your gift work TWICE as hard toward supporting books, free programs, and equity-focused community services that enrich our city.
Summer of Learning is approaching quickly, which helps students continue learning in the crucial off-school months. Your gift today can help us achieve our summer goal of putting 9,800 books in the homes of children and teens.
Your matched gift NOW will not only support Summer of Learning, it will help fund interactive online programs, author events, and access to technology that will connect people of all ages to information, ideas, and inspiration.
Thanks to its amazing donors, the Foundation helps the Library expand its services by funding more than 45 free educational programs and about 1 in 4 books on the Library's shelves – that's above and beyond what public support provides. Your contribution is critical to keeping the Library strong throughout 2021.
Thank you for boosting the Library that thousands rely on each day for education and opportunity. Chip in now!