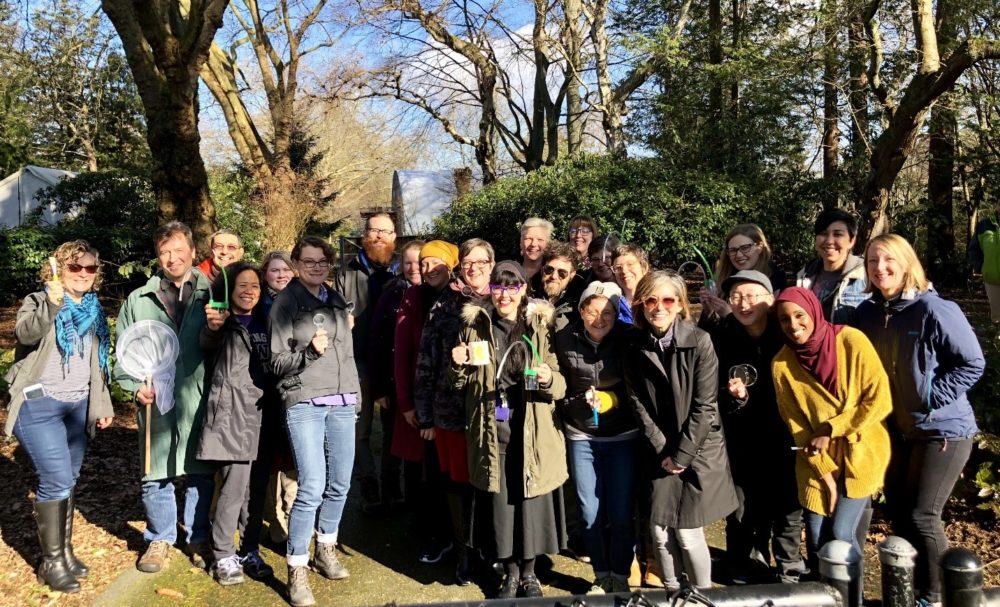 In a world where kids can access infinite entertainment on screens large and small, The Seattle Public Library's 100th anniversary Summer of Learning program asks Seattle's youth to perform one seemingly simple task: look at the bugs.
The theme of this year's Foundation-supported Summer of Learning program, which kicked off June 24, is "Explore Your World," and programs will direct children and teens to use their power of observation to connect with nature.
And bugs are easy and plentiful critters that anyone can study, no matter where they live.
"Bugs are everywhere," children's librarian Jennifer Werner says. "They're accessible. They're a good tool to help kids interact with nature in a safe way."
Children's and teen librarians were trained at Woodland Park Zoo this spring to lead a program called Bug Safari, which engages youth in a process known as community-led science. Members of the public log their observations of plant and animal species wherever they are and add them to a global database that laymen and scientists can both learn from.
This summer, librarians will lead Bug Safari excursions throughout the city to teach children about scientific observation and show them that anyone can be a scientist.
The Seattle Public Library and Woodland Park Zoo partner with the California Academy of Sciences to offer this hands-on learning experience.
"It's having kids slow down and take in the world around them," says Werner, who has undergone Bug Safari training and will lead some of the programs this summer. "It's empowering kids to see that science is an accessible field and a desirable field to go into."
The Summer of Learning activity guide, now available at all branch libraries, incentivizes children not just to read, but to fill out a "backyard bingo" with natural sightings, try cooking and eating certain bugs, and take detailed notes of the bugs they encounter.
Kids and teens who meet their reading goals can be entered to win a family membership to the newly revamped Burke Museum. Additionally, all Summer of Learning participants can turn in their completed Early Learner's flier, Summer Action Guide, or Teen Book Bingo card to the Burke Museum for two free passes when it re-opens in November.
Check out The Seattle Public Library's year-round museum pass program here.
Most importantly, Summer of Learning aims to combat summer learning loss and keep students prepared for the next grade level.
The Summer of Learning is one of the signature programs sponsored by The Seattle Public Library Foundation. Last year, more than 46,000 children and family members were engaged in the program. For more about Summer of Learning and all of its events, check out The Seattle Public Library's page.
Also check out Seattle Public Library's short video on this year's theme: