A panel of distinguished authors have selected the three winners of the 2019 Stim Bullitt Civic Courage Scholarship.
Ruth Tedla, Kristin Hong and Alex Huynh have each earned tuition support from this scholarship fund with their essays about local civic leaders.
Now wrapping up its sixth year, the scholarship honors the legacy of the late Library supporter, community leader, and activist Stimson Bullitt, who believed that courageous civic leadership could transform lives for generations. The scholarship contest challenges local high school and college students to write an essay about an individual or group of individuals from Washington state who demonstrated civic courage on an issue of importance to the community at great personal, political, or professional risk.
Each year, $10,000 is divided among three outstanding students and their essays are permanently cataloged in The Seattle Public Library's Seattle Room.
We extend special thanks to our local authors who judged the essays: Jon Krakauer, Jonathan Raban, and Paula Becker.
This year's three winning essays illustrated the accomplishments of the Gang of Four, a group of activists who fought for social justice and education for racial minorities in Seattle; Rep. Pramila Jayapal, an immigration activist who launched a nonprofit immigrant rights organization and was elected to represent Seattle in Congress; and Akiko Kurose, a Japanese-American teacher who used the lessons of her own internment during World War II to promote peace and education.
Congratulations to our winners!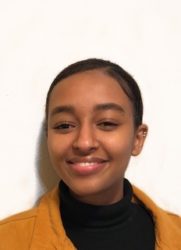 Ruth Tedla
Shorewood High School
Entering George Washington University
$5,000 scholarship
"The Gang of Four"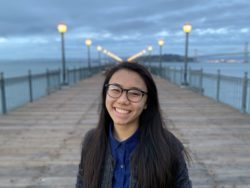 Kristin Hong
Hazen High School
Entering University of Washington
$2,500 scholarship
"We are OneAmerica: Pramila Jayapal and the Protection of Immigrant Rights"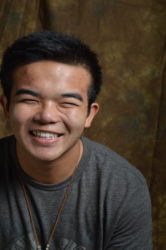 Alex Huynh
Garfield High School
Entering University of Washington
$2,500 scholarship
"The Island Amidst the Storm: The Story of Akiko Kurose"