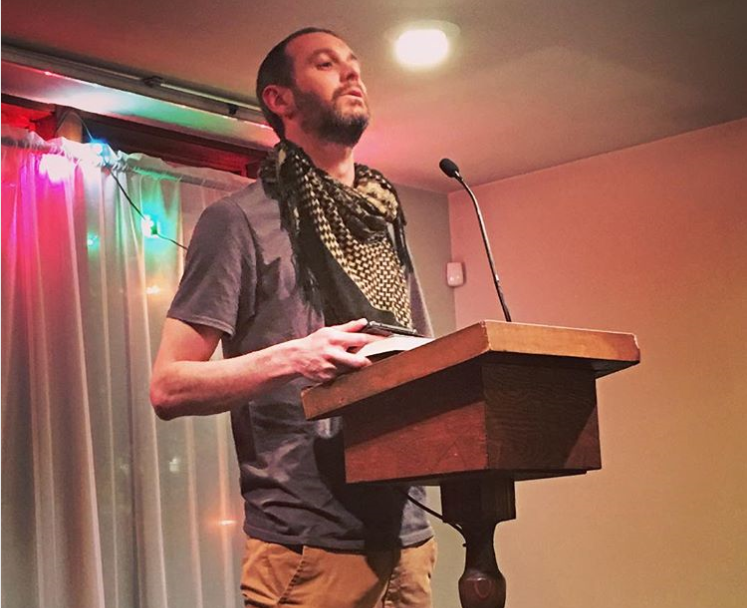 Seattle has always been a "city of literature" – it's the most-educated big city in the United States and the second-most literate, and also home to writers from Richard Hugo to Octavia Butler to Ijeoma Oluo. Indigenous people of the Salish Sea have carried a storytelling tradition over thousands of years.
In October 2017, UNESCO designated Seattle an official "City of Literature," inducting the town into its Creative Cities Network and adding it to a community of 28 Cities of Literature across the globe – and only one other U.S. city, Iowa City, Iowa.
The designation is a distinguished honor, and The Seattle Public Library and Foundation act as primary partners to advance the City of Literature program's aims. The Creative Cities Network shares the Library's mission toward equity and expanded humanities programming. The Seattle Public Library Foundation acts as a funding partner to help support these initiatives.
So what's changed since then? Those involved in the volunteer nonprofit managing Seattle's City of Literature say they're still in the early stages of leveraging the network to promote Seattle's literary services and businesses, but they're already performing work to make the city's literary community more equitable.
Let's step back: UNESCO (United Nations Educational, Scientific and Cultural Organization) launched its Creative Cities Network in 2004 in an effort to foster "international cooperation between cities committed to investing in creativity as a driver for sustainable urban development, social inclusion and enhanced influence of culture in the world." The organization offers designations for seven areas: Craft and Folk Arts, Design, Film, Gastronomy, Literature, Media Arts, and Music.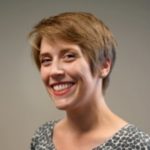 "They identified that creative communities tend to be catalysts around a lot of those sustainable development goals naturally," says Rebecca Brinbury, co-founder of the Seattle City of Literature nonprofit founded in 2013 and development manager at the Page Ahead Children's Literacy Program.
UNESCO aims to rally the cities in its Creative Cities Network to achieve a set of community goals aimed at making cities more livable, addressing issues such as poverty, inequality, and hunger.
In Seattle, the City of Literature nonprofit aims to address the mostly white and white-led literary infrastructure and has already offered free trainings for those in the literary community to teach them about how racial bias is reflected in book selections offered to buyers at the retail level.
Seattle's training model has also spread to Portland and other regional trade shows. Seattle City of Literature aims to make the city's literary system more equitable, from writers to publishers.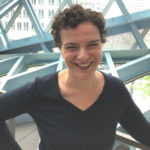 "We're working to leverage culture as a way of initiating change in our city," says Stesha Brandon, literature and humanities program manager at the Library, and program manager at the City of Literature nonprofit.
Brandon's work at the Library helps facilitate the partnership between the Library and City of Literature.
Joining the global cities of literature allows Seattle to tap into other cities' resources, as well as share what works here, Brinbury says. Seattle has worked with Melbourne, Australia, to facilitate professional exchanges, including one for literary programmers and an upcoming international exchange of booksellers for trainings. Two other cities – Quebec City, Canada, and Barcelona, Spain, hope to create their own versions of Seattle Reads, SPL's annual "one book, one city" program.
Seattle has also participated in indigenous writer exchanges with Christchurch, New Zealand (a Sister City of Seattle).
The Seattle Public Library serves as a partner to Seattle City of Literature, and The Seattle Public Library Foundation facilitates some of the grant funding from the City of Seattle Office of Arts and Culture.
Literature is an indelible part of this city, Brandon says, from the rain that nourishes creativity to its robust independent bookstore community to the network of 27 libraries and the diverse array of writers who call Seattle home.
"The writers and the support of the community makes this city special," Brandon says.
Through the City of Literature designation, Brinbury hopes to give the Seattle literary community a leg up in accessing resources and audiences. If someone wants to open a bookstore, for example she hopes they can come to one place – the City of Literature group – for all the help they need.
"I see us as a sort of booster organization for the books communities in Seattle," Brinbury says. "We want to make it easier for all the cultural organizations and independent organizations to do their work."
For more information, visit the Seattle City of Literature website.