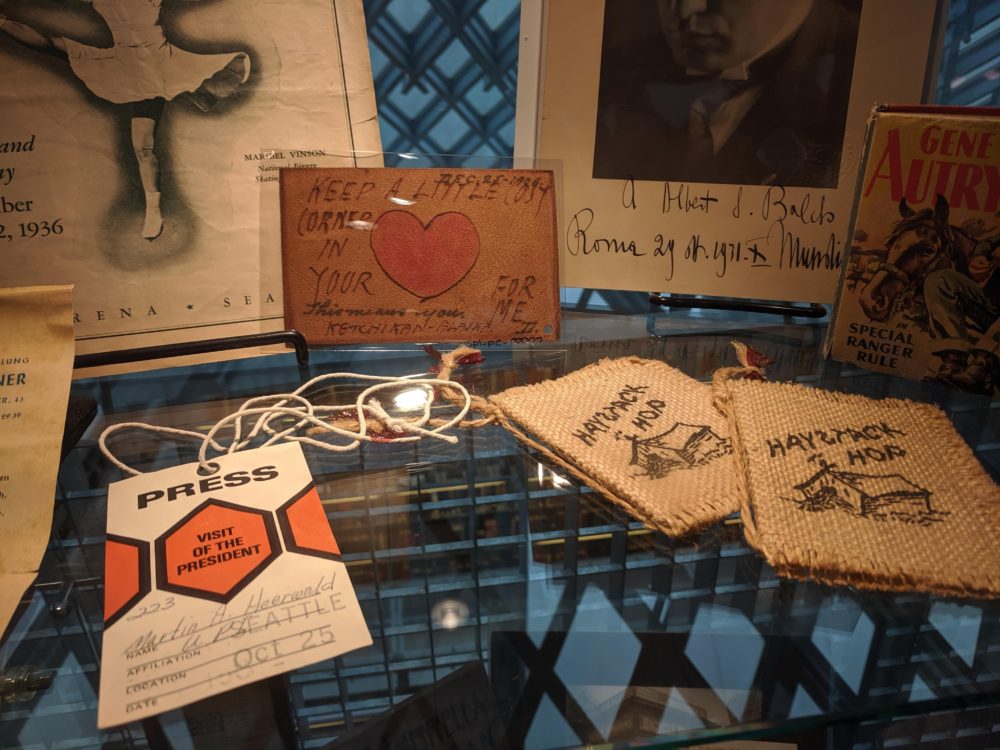 You may not be able to fully appreciate the depth of The Seattle Public Library's Special Collections until you see it for yourself.
That's partly the inspiration behind the Cabinet of Curiosities now presented to the public on Level 10 of the Central Library, next to the Seattle Room.
The Library possesses thousands of rare and unique items that "never get to see the light of day," Special Collections Librarian Debra Cox says.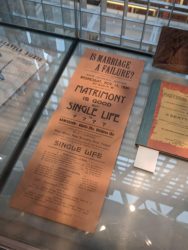 Now featured in the Cabinet of Curiosities, they include a 1920 wanted poster for a man accused of killing a King County sheriff's deputy, cartoons featuring real-life Seattle folk hero, "The Umbrella Man," World's Fair memorabilia, and an 1894 Republican campaign songbook.
Your donations to The Seattle Public Library Foundation support the curation and preservation of Special Collections every year.
Cox, who assembled the display, just asked her colleagues for "some weird stuff you've seen."
The concept stems from "Cabinets of Wonder," or "Wunderkammer," which date back to sixteenth-century Europe and contained a rare and often macabre mix of items – like faked dragon blood or antique surgical instruments – intended to provoke awe.
"Traditionally they were just a collection of stuff for people to look at," Cox says, that "left it to your imagination or forced you to research it, yourself."
In the Library's case, the collection includes a book of dance steps, an old bell, a Seattle Pilots parking sign, and a small old book simply titled, "Asparagus" – "It's a literary triumph, I'm sure," Cox jokes.
"I especially like the things where you don't know what the heck they do or what they are," she added.
The Cabinet of Curiosities has already provoked laughter and wonder among patrons, she says.
It's Central's first such display to show off the ephemera of the Special Collections, and Cox hopes it will expand or take on themes in the future, like one dedicated to bizarre postcards.
"Everything has a story," Cox says.