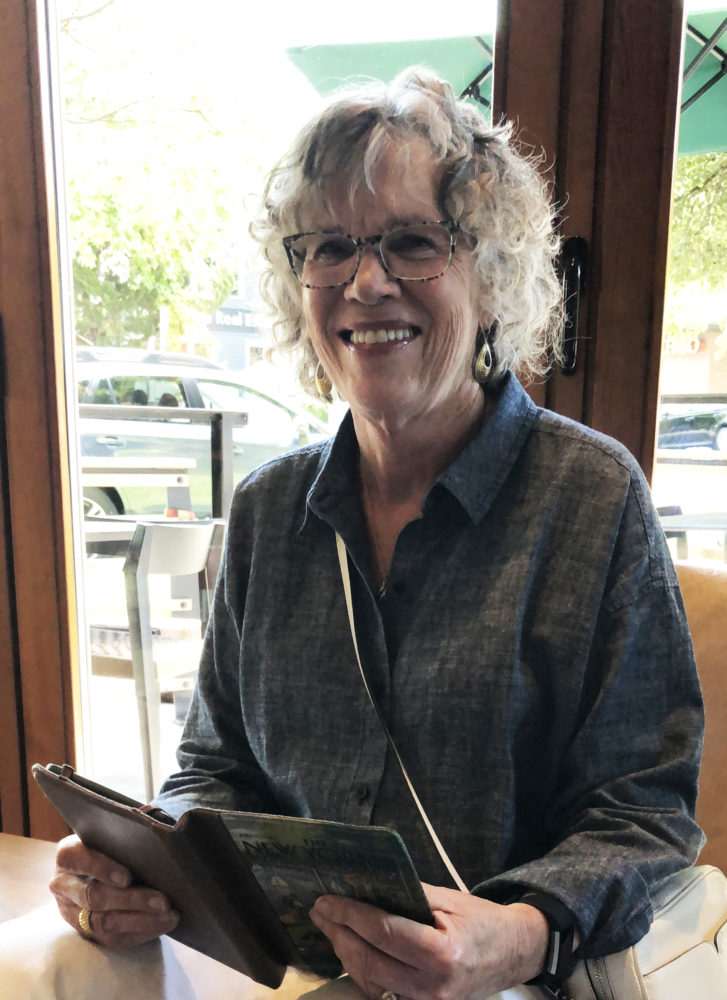 Carolyn Fairbanks of Madison Park opened her Library account six years ago upon moving to Seattle with a stop at the Central Library.
"I've since never set foot in one," she says.
Yet she's an avid Library patron, evangelizing its collection among her fellow bridge players.
Fairbanks calls herself a "virtual user," relying on the Libby app to read several e-books and e-audiobooks at a time on her Kindle reader.
Last year, the Foundation supported the purchase of 6,500 e-books and e-audiobooks to maintain a robust electronic collection.
Fairbanks loves enjoying books in different formats, from reading on her Kindle in the evening to listening to audiobooks while she goes to the gym, drives, and performs household chores.
"That gives me the opportunity to vary what I read," she says. "Now I just read everything."
She says the Libby app is so intuitive that she's a self-taught user, managing her holds and loans from her smart phone.
Fairbanks enjoys thrillers and romantic comedies, yet has also enjoyed recent nonfiction releases by Michelle Obama and Melinda Gates. Other recent titles she's read include "Magic Hour" by Kristin Hannah, "Eleanor Oliphant is Completely Fine" by Gail Honeyman, and Barbara Kingsolver's "Unsheltered."
Her use of e-books and e-audiobooks has bumped up her annual reading rate to 40 to 50 books per year, she says, making it a favorite pastime.
"It's the most wonderful preparation for life you can have. It's entertainment, it's education, it connects you to the world."