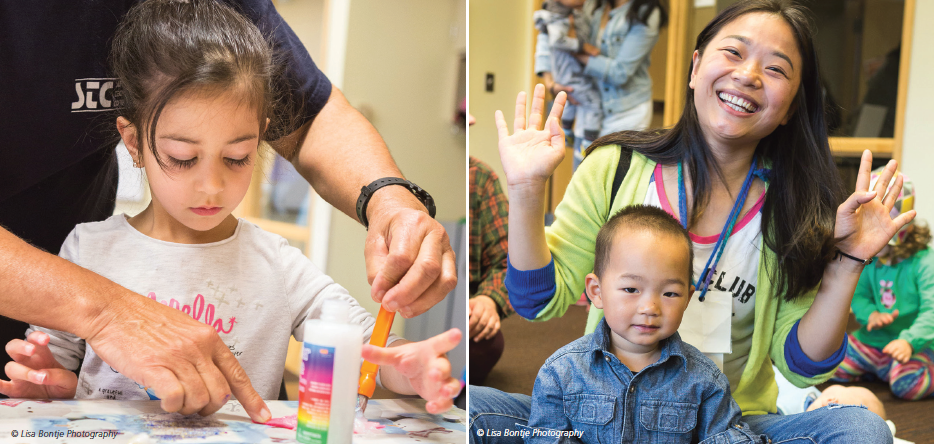 The Library Levy renewal passed with 76 percent voter approval in August, with the promise of extended operating hours, seismic retrofits on Carnegie buildings, and the elimination of late fines, among several other benefits.
So what happens next?
The Seattle Public Library is working on the details involved to implement the new levy, but here are the basics that we know now – check for more information at spl.org in mid-December.
OPERATING HOURS
One of the first changes patrons will see will occur Jan. 5, 2020, when the Library's 26 branch locations will open an hour earlier every Sunday at noon.
After that, the Library will roll out a different combination of new hours at each branch, depending on their needs. All branch locations will add an hour Monday through Thursday, and Friday hours will come to Delridge, Green Lake, NewHolly, and Wallingford. Those changes are likely to come later in 2020.
High Point, International District/Chinatown, and South Park will also open earlier and close later. The result will be 10,000 new branch hours per year across 27 locations.
MAKING BRANCHES SAFER FOR YOU
Of The Seattle Public Library's 27 locations, seven are masonry buildings built before current seismic standards that are not structurally reinforced to minimize damage in the event of an earthquake.
Before the levy renewal, no budget existed to outfit these branches with seismic protections – but the levy provided a vehicle for securing the money to do so.
The levy renewal package includes seismic work for three of the Library's most vulnerable buildings: Green Lake, University, and Columbia. These Carnegie-era branches, each more than 100 years old, bear landmark status and the Library hopes to maintain them for generations to come.
The work will include largely invisible changes such as reinforcements to the ceiling and walls, but will also feature some aesthetic improvements. The Library aims to make the branches more accessible for people with disabilities.
Construction will begin first at Green Lake and is expected to begin in the spring of 2021. While the branch is closed, the Library hopes to provide an alternate location for library services in the neighborhood. The University Branch will be updated next, followed by Columbia.
NO MORE OVERDUE FINES
Patrons can expect new borrowing rules early in 2020.
A few other adjustments will also be made to improve service and help ensure materials are available for everyone – after all, the Library is more interested in materials being returned than in collecting fines.
Library staff have conducted extensive research, consulting with patrons and other libraries that have nixed fines, and expect to continuously improve and refine the system.
The Library's research shows that most materials are returned on time or early, and that most patrons care deeply about returning their materials so others can access them. Surveys indicate fines are not a primary motivation for patrons to return their materials. And the experience of other libraries that have eliminated fines has been overwhelmingly positive.
Based on this research, the Library doesn't expect to see a difference in return rates. It does anticipate increased use and engagement as formerly disenfranchised patrons face lower barriers to using the Library.
PROGRAMS, TECHNOLOGY, AND MORE
Donors like you have already supported the staffing of an adult social worker and part-time case worker to help adults in need who come through the Library's doors. The Foundation's willingness to pilot this effort led to the city of Seattle funding these positions from its general budget. Due to the success of these positions, the levy renewal will now allow the Library to add a social worker and part-time case worker dedicated to youth.
Library officials hope to add those new positions next summer. These new staffers are expected to offer both drop-in hours and scheduled appointments, and visit several branches located in communities with the most need.
The Library will also roll out technological improvements starting next year, including upgraded WiFi and hardware. The levy renewal allows the Library to keep up with advancements and maintain service and connectivity for patrons.
Furthermore, the Library's popular early learning program, Kaleidoscope Play and Learn, will expand to new locations. The program, which incorporates toys, music, and art to help young children's learning development, currently is offered in five branches, but could add up to six more locations. We'll update you as developments occur.
For more information, visit the Library's website at www.spl.org/levy.
We thank our fantastic Library supporters who voted to approve the levy renewal, and especially to those who volunteered their time to aid the campaign. Because of you, the Library will continue to serve as the community cornerstone that thousands depend on.
This story appeared in our Winter 2019 newsletter, The Next Chapter. Check out the full issue here.
The Next Chapter | Winter 2019 by Lynsi on Scribd