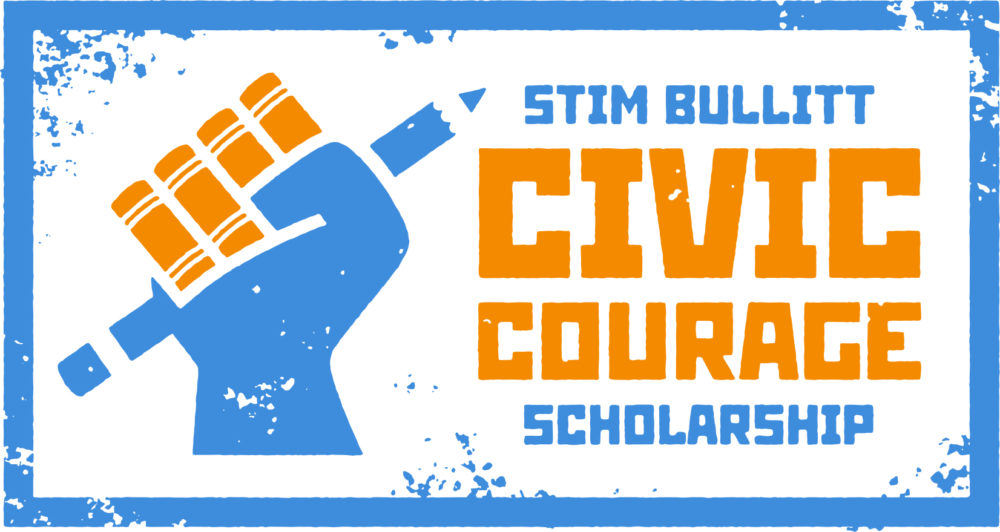 Do you know a teen or college student seeking tuition aid for college?
We're taking submissions NOW for the Stim Bullitt Civic Courage Scholarship, an essay contest in which we'll split $10,000 among three worthy essayists.
This competition asks students to write an essay about and individual or group of individuals from Washington state who demonstrated civic courage on an issue of importance to the community at great personal, political or professional risk. We offer some ideas here to spark inspiration.
Distinguished judges will review the entries and award the first-place winner with a $5,000 prize. Two runners-up will win $2,500 each. The top three essays will also be added to the collection in the Hugh and Jane Ferguson Seattle Room at The Seattle Public Library.
Stimson Bullitt was a lawyer, soldier, outdoorsman, civil rights activist, developer, philanthropist, broadcaster, environmentalist, and community leader in Seattle. He believed that courageous civic leadership could improve the lives of people in our community both now and in the future. His family established this scholarship with The Seattle Public Library Foundation as a tribute to his legacy.
The deadline for this contest is March 15. To learn more about the eligibility requirements and how to enter, visit our scholarship page.