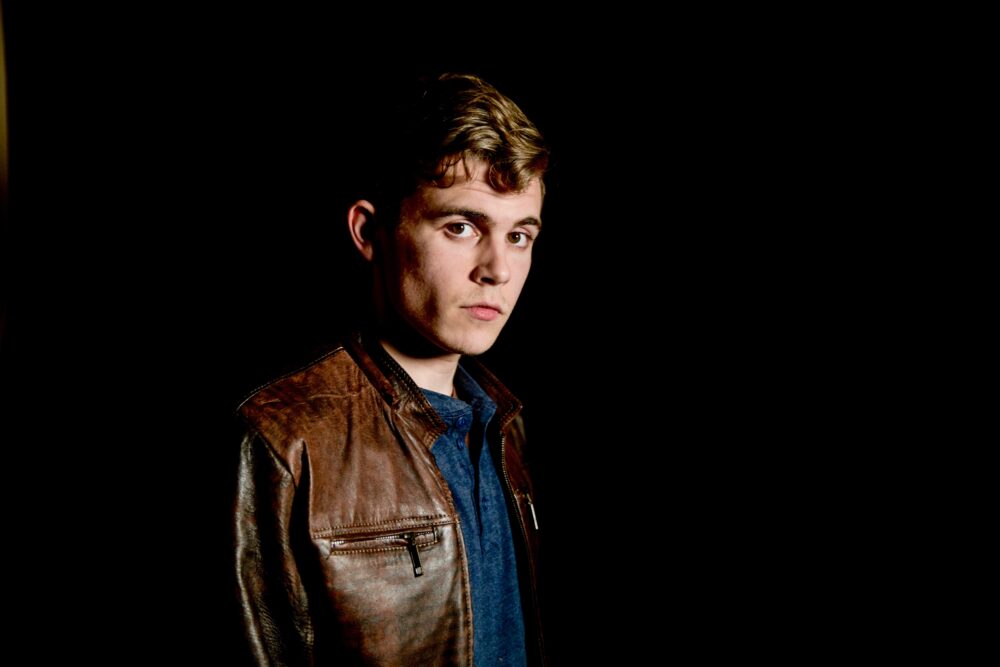 For the past seven years, the Stim Bullitt Civic Courage Scholarship has helped young Seattle-area students pay for college. Early winners of the scholarship are now graduating and entering the professional world, continuing their young lives of achievement.
The Seattle Public Library Foundation checked in with a 2015 scholarship recipient this month, Noah Foster-Koth. A graduate of Roosevelt High School, Noah earned runner-up recognition and tuition support for his essay on Nettie Asberry, who founded the first NAACP chapter west of the Rocky Mountains in 1913 in Tacoma.
Today, Noah is sheltering in place with his family in Seattle, his Fulbright Scholarship to study in Colombia delayed by the COVID-19 pandemic – "taking each day as it comes," he says.
But he's already embarked on a successful academic life, turning from student to teacher since graduating from Lewis and Clark College in 2019.
Noah graduated summa cum laude with honors, with degrees in English and Hispanic Studies and then moved to Ecuador. There, he taught English to high school students and adults, specializing in writing and essay composition for students seeking to study in the United States.
He also performed translation work for a wildlife refuge.
Taking inspiration in part from Nettie Asberry, Noah continues to look for ways to help others, with a particular interest in supporting immigrants arriving in the United States. The 2017 protests against immigrant detention in Sea-Tac prompted him to perform volunteer translation work for El Centro de la Raza's legal clinic.
He's also kept in touch with Tina Bullitt, Stim Bullitt's widow who established the scholarship to honor her late husband's memory.
"She's very sweet and very complimentary of the things I've been up to," Noah says.
They both share a passion for conservation and she's even helped connect him to a screenwriter she knows to offer advice on Noah's screenwriting passion.
"It's always so nice when previous generations say, 'We really believe in the future,'" he adds. "She's providing a lot of support to me and other Bullitt (scholarship) recipients. She's always expressed confidence in me and is always willing to hear what I'm up to."
Noah won't embark on his Fulbright studies until at least January. But when the time comes, he will teach English and work on a separate side project to be determined – perhaps teaching screenwriting, he says, but those plans have yet to emerge.
Meanwhile, he will start work next month as a COVID-19 contact tracer for King County.
He credits his 2015 scholarship in Stim Bullitt's memory as foundational to his subsequent success in writing.
"Stim Bullitt was the first scholarship I ever won," Noah says. "It certainly bolstered my self-confidence as a writer and contributed to having English as one of my majors."
Read Noah's essay here, now catalogued in The Seattle Public Library's Special Collections.
Learn more about the Stim Bullitt Civic Courage Scholarship.