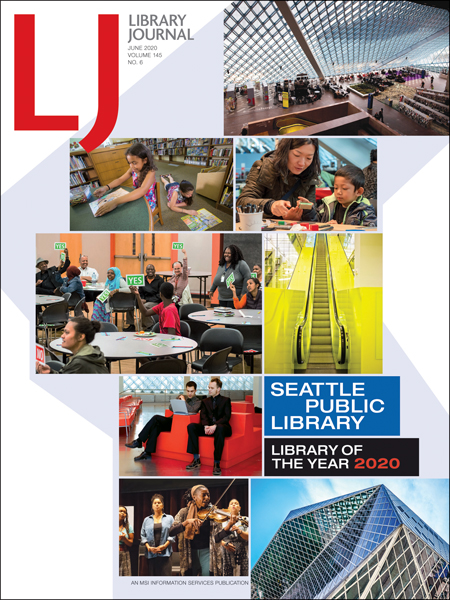 We are proud to announce that The Seattle Public Library (SPL) was named the Library Journal/Gale 2020 Library of the Year! This is the most prestigious award in the library industry and SPL competed with several excellent library systems across North American to earn this honor.
What pushed SPL to the forefront, according to Library Journal, is its commitment to equity and evolving with the community's ever-changing needs.
"SPL has turned its attention outward, actively listening to community needs and transforming its work to make equity a top priority," Library Journal says.
This work includes the Library's internal team working to improve the Library's inclusivity, its efforts to center the needs of local social justice groups in Library services, and its reforms to prioritize underserved communities in each of its programs, from the Bookmobile to Summer of Learning.
The Foundation has followed the Library's lead in helping to create a more equitable community, emphasize racial and social justice in the programs we support. Together, we have worked to implement a cultural change in our institutions to better reflect our community and we proudly support SPL's forward-thinking approach.
We owe gratitude to our donor family who has joined our effort to make The Seattle Public Library the best it can be for each of our neighbors. It is our collective values that have propelled the Library to become the world-class institution it is, providing information and opportunity to all who seek it. We take this recognition not as validation for a job well done, but as a push to keep improving.
Thank you to each of our supporters. You help make the Library a force for knowledge and empowerment, and for that we can all be proud.