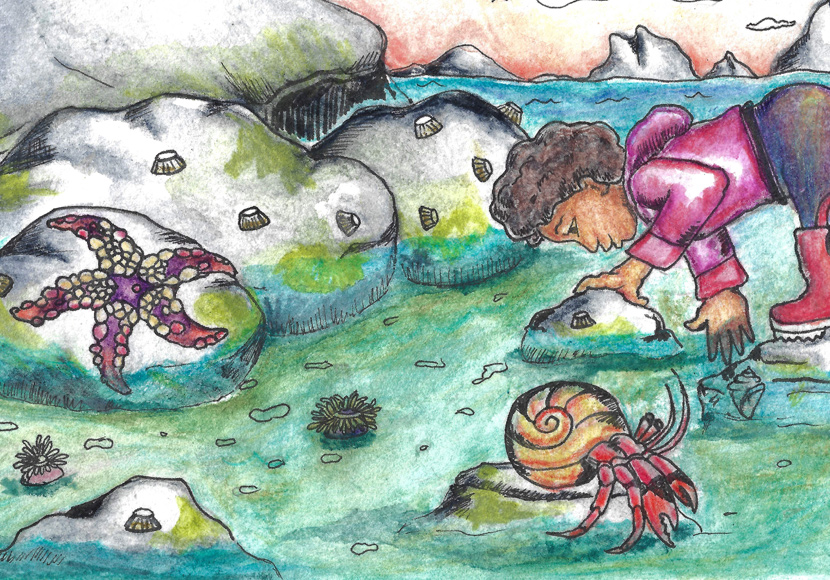 In this season of social distancing, The Seattle Public Library's Summer of Learning program underwent a radical shift in order to keep kids engaged this year.
Anecdotally, kids have struggled to remain engaged in remote schooling this spring because the curriculum did not evolve with the format of virtual learning and students were removed from the classroom and their peers – two things that really helped them focus, says Josie Watanabe, managing librarian for the Library's Youth and Family Services.
The Library wants to continue its mission to combat summer learning loss – so they enacted a "complete shift" in delivering programs to Seattle's kids, Watanabe added.
"We want to explore what active virtual learning looks like," she says. "We didn't want it to be the same virtual learning that kids do in school."
The Summer of Learning – a century-old Seattle pastime supported by donors to the Foundation – is aimed at keeping kids learning in fun and interactive ways in an effort to prepare them for the next school year.
The Library retained the teaching artists it hired for Summer of Learning, but these artists retooled their lessons to become more engaging via video. A series of activities will be posted to the Library's YouTube page for kids.
These will include lessons on how to perform magic tricks, demonstrations on dance moves, and a scientist explaining what happens when people wash their hands.
Some activities will also fit with this year's theme, "Every Day is Earth Day," celebrating the 50th anniversary of Earth Day.
They'll teach families how to observe nature on their own with lessons on birdwatching with the local Audubon Society, and pointers on taking a family nature walk in one's own neighborhood.
The High Point Branch in West Seattle has employed six paid teen interns to be trained on how to teach nature walks and the Library will offer science kits to families so they can study bugs, as an adaptation of last year's Bug Safari program.
The idea is to invite kids to be active learners instead of just watch a lecture or entertaining video, Watanabe says.
But the Library also aims to reach kids regardless of their access to the internet. Staff are working with Seattle Public Schools to include printed reading logs and teen challenge cards at school meal distribution sites. They are also providing books through culturally responsive community agencies who are also providing meals.
Learn more about the programs and join in on the fun at spl.org/SummerofLearning.