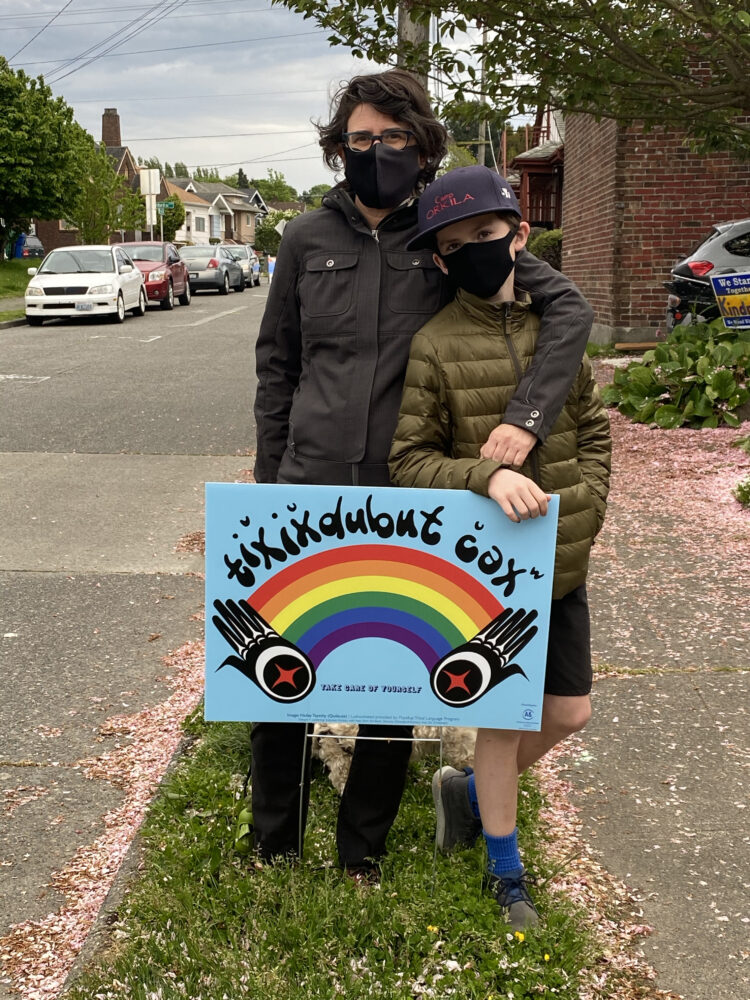 How will you remember the covid-19 era?
Betsy Kluck-Keil posted a joke of the day in the front yard of her Crown Hill home to entertain her neighbors.
Ruth Quinet, inspired by a pre-covid Library rental of "American Gigolo," watched nearly every Richard Gere film—and reviewed them each.
These memories and more will be kept for generations to come in the Library's Special Collections, as staff collect submissions from the public on their musings about the coronavirus and more.
It's a novel project for the Special Collections team, which usually fixes its lens on the past.
"This is really a first in our Library's collection work where community members are contributing materials in real time," says Jade D'Addario, digital projects librarian.
So far, the Library has collected more than 150 submissions from 34 people—and they're already available online for people to see.
The materials range from written stories to photos to poetry to artwork. They not only describe life in quarantine, but also other events that have characterized 2020, such as protests supporting Black Lives Matter.
What has surprised D'Addario the most is the sheer diversity of the submissions, from a West Seattle street musician's narrative to a woman's story about being medically induced into a coma before the pandemic had spread to Seattle—and waking up a month later right in the middle of it.
The aim of the collection, D'Addario says, is to give future generations personal stories and a glimpse of what people's lives were like in 2020 and what they were feeling at a time when so many monumental events were converging.
"Hopefully the collection will be able to provide a variety of viewpoints that aren't just a formal history told 10, 20, 30 years after the fact," she says.
You can submit your own contributions at spl.org/CovidCollection. Peruse the collection yourself at spl.org/CovidStories.
This story appears in the Fall 2020 edition of our newsletter, "The Next Chapter." Find the full edition here.