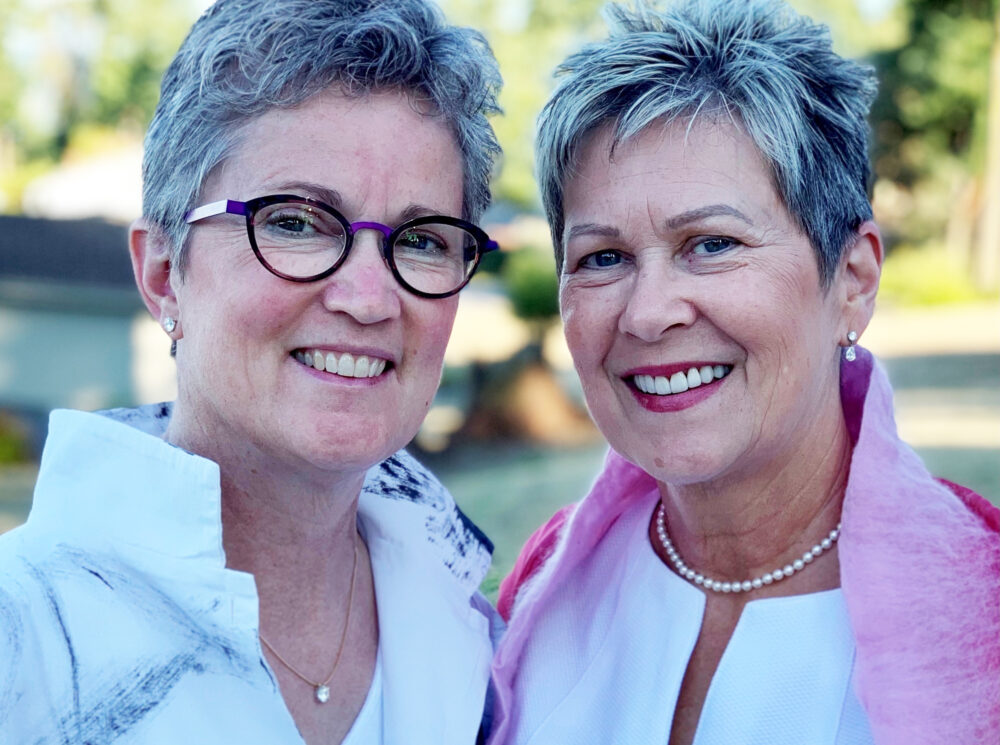 Growing up in Tracyton, Wash. on the Kitsap Peninsula, going to the library was a way of life for Jody Crow.
"In our community, everyone I knew went to the library," she says. "It was kind of life, I guess."
Back then, the library was in an out building at a local Methodist church, then moved to a space in the volunteer fire station just a block from her house.
"If you needed to know something, you went to the library," Jody says.
As a teen, Jody worked at the Tracyton library as a page and a cleaner to earn extra money. Jody spent her career in the fashion industry, which has taken her across the world – first as a patternmaker and then as a project manager.
Today, she's a 23-year donor to The Seattle Public Library Foundation with her partner, Lisa Johnsen, and a volunteer project manager for the Foundation's Stim Bullitt Civic Courage Scholarship.
Jody uses her organizational skills to shepherd the Foundation's launch and operation of the scholarship that awards $10,000 in tuition aid to students each year. The 2021 contest will be her third year assisting the Foundation with this effort.
The Stim Bullitt essay contest challenges students to write about a figure or group in Washington state history who ushered in positive societal change at personal or political risk. Three winners each year not only win scholarship money, but have their essays cataloged in the Library's Seattle Room.
This isn't Jody's first time helping award scholarships to the leaders of the future – she had also served on the scholarship committee for the Seattle chapter of the Fashion Group International.
"In so many cases a scholarship can get you over that edge so you can actually go (to college)," she says. "For the effort we put in to make it happen, it can change a life."
The Foundation extends its gratitude to Jody for her ardent support of the Library and her part in securing access to a college education for Seattle's youth.
"I think the youth of our country are the providers of a lot of hope these days," she says.
If you are interested in volunteering for the Foundation, please email foundation@supportspl.org. We have occasional opportunities for special events, donor stewardship, administrative needs, and project support.