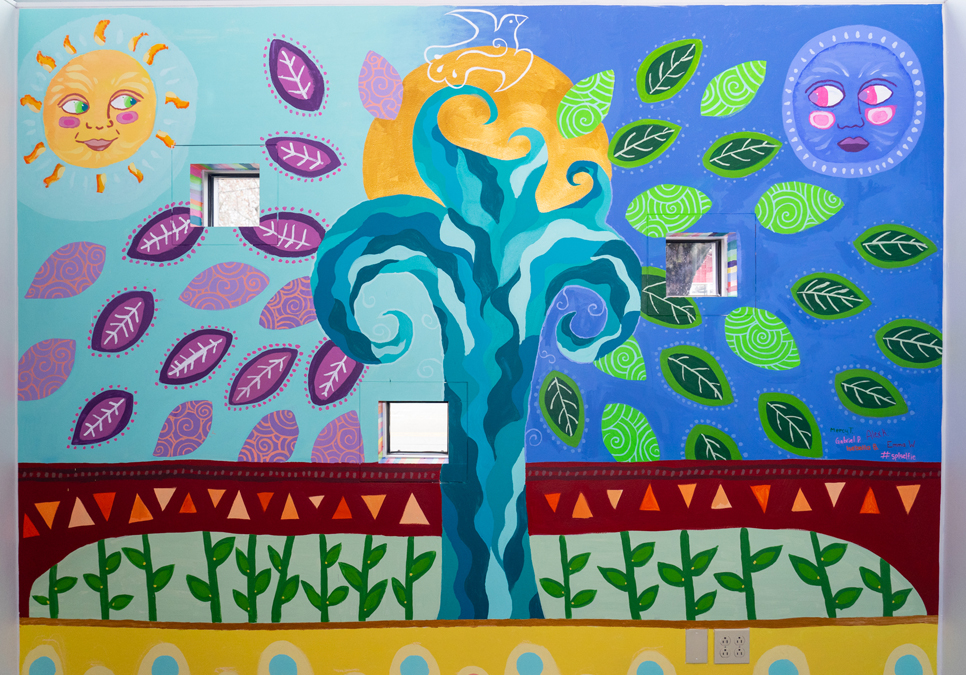 The South Park Branch underwent a makeover last year.
Built in 2006, it was already starting to show its age, given the proliferation of smart phones and laptops since that time. There were only four power outlets for people to connect their devices, limiting patrons' time to work and play before their batteries ran dry.
Furniture was also often in the way or hard to move for the cultural events the South Park Branch is known for, like Día de los Niños (Children's Day) and Spanish Story Time.
But with donor support, that all changed. A Reimagined Spaces grant to the South Park Branch allowed the Library to replace much of the furniture, add colorful new murals, and install new outlets all over the building.
"It's been working out really, really well," says Lupine Miller, assistant branch manager at South Park. "It has made our work a lot easier in many ways."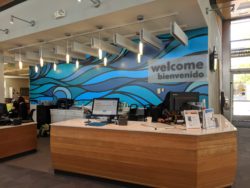 Furniture and shelves are now movable to make way for public programs. The teen space is no longer invaded by people needing to use its electrical outlet. A tree motif on the walls makes the space feel bigger and brighter. The computer area includes enough outlets for everyone.
Now, the Library can better accommodate crowds at its events, making room for everyone to participate and find a comfortable seat.
"It's definitely much more in tune with the needs of the community right now," says Beatriz Pascual-Wallace, the children's librarian known as "Miss Bea." "The re-imagining has been a positive thing."
Perhaps most spectacular is the collaboratively painted mural in the study room, created by teen patrons led by local artist Angelina Villalobos. It's a tree inspired by the Duwamish River, which runs through the South Park neighborhood.
That project has inspired story walks in which elementary students took walking field trips discussing art and community, ending at the South Park Branch with a look at the mural.
"They really worked together to create this beautiful, beautiful, beautiful work of art," Miller says of the collaborative effort. "It adds so much to the Library."
This story appeared in our 2019 Report to Donors. Read the full report here, complete with stories of donor impact and financial information.