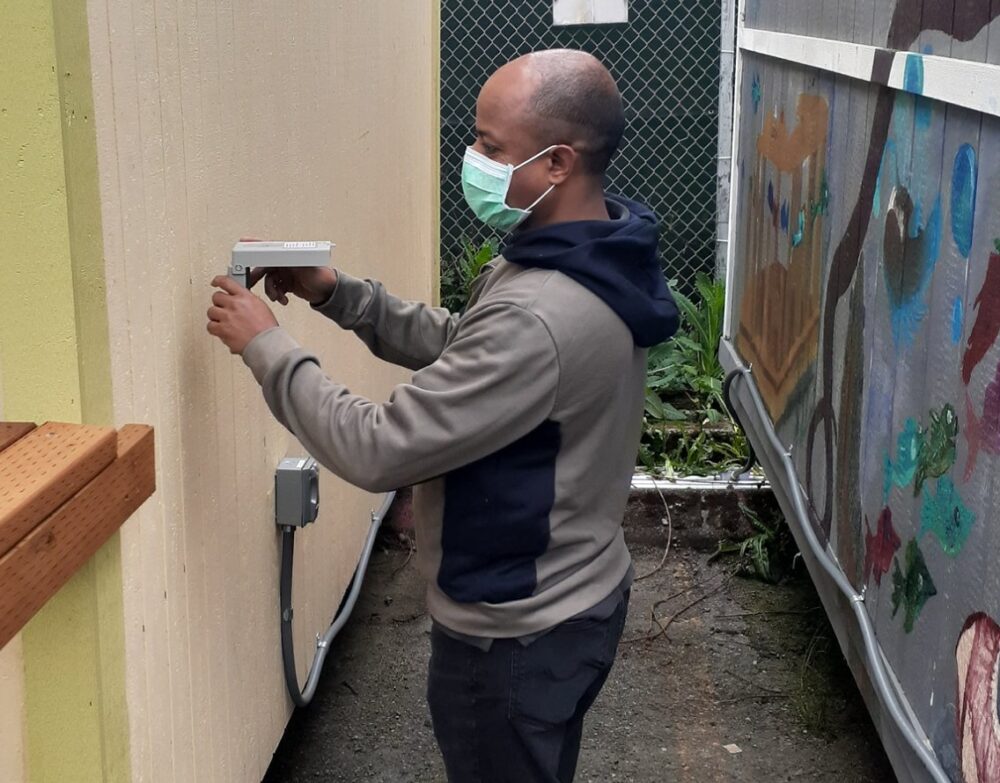 Wi-Fi hotspots are The Seattle Public Library's most-circulated item, with 675 devices checked out nearly 8,000 times last year, bringing free internet access to people three weeks at a time.
But another set of hotspots are intentionally distributed to local organizations and housing communities in need for up to six months at a time to help people most likely to be affected by Seattle's digital divide – those who don't have the devices or internet access to perform basic tasks that now require an internet connection. When Libraries closed in the wake  of COVID-19, that need for easy internet access grew.
Donor support to The Seattle Public Library Foundation allowed the Library to acquire 125 additional hotspots after the branch closures for this special outreach program, building the stock to 375 hotspots for community partners. Since then, the Library has outfitted several groups and schools with internet access for their clients.
Fifty hotspots went to Seattle World School, a culturally and linguistically diverse school in the Seattle Public Schools district that serves more than 300 immigrant and refugee secondary students.
Additional hotspot outreach is targeted to serve people experiencing  housing instability, immigrants and refugees, English language learners, and people who identify as LGBTQ+, among many other people in need of internet access to pursue learning opportunities, seek information, or look for jobs and housing.
People living in poverty are five times more likely to lack internet access, according to a 2018 study by the City of Seattle. Of the city's 5 percent of residents without internet, 61 percent say cost is a primary barrier to obtaining access.
"Internet means you can connect to people, information, apply for relevant resources you need in order to live," says Nadiyah Browne, an outreach program manager at the Library who manages the Wi-Fi hotspot distribution. "What exists in our city is a gap between people who have access to internet (and those who don't) that holds people back from fully engaging in society."
The Library has worked with organizations like the Low Income Housing Institute (LIHI) to distribute hotspots to some tiny house villages and an emergency shelter, as well as the Asian Counseling and Referral Service, Villa Communitaria, and Solid Ground.
"Having the hotspots at the villages is especially important now," says Andrew Constantino, LIHI site coordinator at the Georgetown Village tiny house community. "They allow residents to stay in contact with family members and friends, stay informed about the crisis, and not feel isolated and alone. They return a sense of normalcy and dignity during this time."
This story appears in the Summer 2020 edition of our newsletter, "The Next Chapter." Find the full edition here.