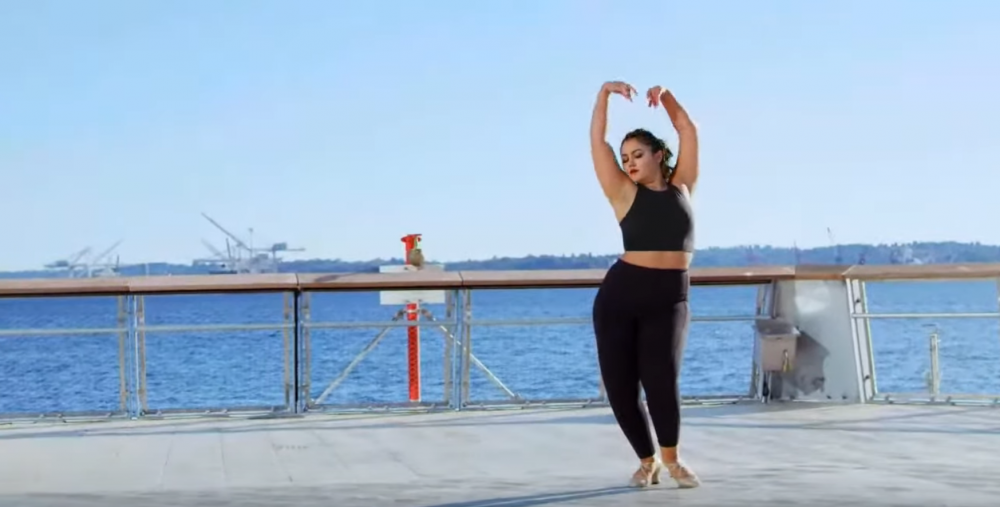 The COVID-19 pandemic disproportionately affects communities of color, according to the Centers for Disease Control and Prevention – not just because of limited access to health care alone, but because people of color are more likely to be essential workers and bear the economic burden of the pandemic, among a litany of other longstanding factors exacerbated by the crisis.
Working with racial justice in mind, local BIPOC (Black, Indigenous and People of Color) community partners have shown the Library how community-designed solutions can address COVID in a meaningful way: with joy and affirmation.
The Library's Public Engagement series is designed to focus on "well-being in communities of color as one solution to racism," says Davida Ingram, the Library's public engagement program manager.
"I'd like to be painting a picture of what institutions can do in a moment of crisis," she says. "As we listen to communities lead, how can we be a place of safe harbor and connection and affirmation? Our goal was to watch how communities of color were doing things through mutual aid efforts and uplift that work."
Ingram says highlighting the strengths of communities of color can be a salve for the collective trauma people of color have experienced in the past year.
Here are examples of the programs supported by the Library:
Live events
Innovative community-led events have streamed online in 2020 and 2021. Along the way, they have showcased a rich array of local artists and provided much-needed social connection.
A November dance festival called "Reflections" was performed at the newly-reopened Pier 62 on the Downtown Seattle waterfront, featuring Black and Indigenous performers. It showcased Indigenous and Black artists and cultural groups sharing a "love letter" with the city. You can watch it here on YouTube.
The annual "Legendary Children" event also came alive online. This QTBIPOC (queer and trans Black, Indigenous and People of Color) event celebrates the house and ball culture and its long history of offering safety, solace, love, and beauty to artists. You can check out Legendary Children 2020 here.
"LOVE IN THE TIME OF COVID" is an ongoing virtual series addressing social justice solutions such as abolition and mutual aid, intended to bring hope through constructive community conversations. Two events last year drew more than 500 viewers.
BLOOM
Working with community and city partners, the Library co-created BLOOM (Beginning Leadership for Organizing and Orchard Management), a program engaging young adults in a college-level urban farming fellowship designed to promote food security.
Eleven people ages 17 to 25 gained in-the-field experience, even picking more than 300 pounds of apples that they pressed into cider at a healing event celebrating BIPOC communities.
"The most memorable part of BLOOM 2020 was meeting other youth like me who are dedicated to building community around this idea of food justice, around loving each other and loving our food and loving the land," says Cara, one of the participants. "These are the kinds of connections I want to keep with me in moving forward in building a world I want to see."
Ingram says the program will resume this year in partnership with Wa Na Wari, Black Farmers Collective, and BIPOC food sovereignty and food justice groups.
Art Club
Art Club was established as a community-centered arts project at a Sand Point apartment complex to foster healing after a neighbor was killed there by police in 2017.
Art Club celebrates children as civic leaders in training. Its child-led interviews with lawyers and public health advocates have occurred online throughout the pandemic. They feature dance performances and conversations, and will culminate in a zine with a child's view of the pandemic.
Art Club participants interviewed public health leaders from African American Health Board, Fred Hutch, and UW Medical Center about the pandemic. They also met Seattle Black Panther co-founder Aaron Dixon, who discussed the Black Panthers' historic Breakfast Program and public health campaign with Estelita's Library co-founder and historian Edwin Lindo.
"The behind-the-scenes intention is to celebrate brilliant young people as leaders and to create space for them to meet leaders who look just like them who are doing community-centered work in careers they may not be exposed to, like arts, law, public health, mutual aid, communications," Ingram says.
The Seattle Public Library Foundation is proud to support public engagement and arts programming at the Library. The Library as a cultural institution seeks to ground its work in racial and social justice while serving as a place where our neighbors can express themselves, learn, and grow.