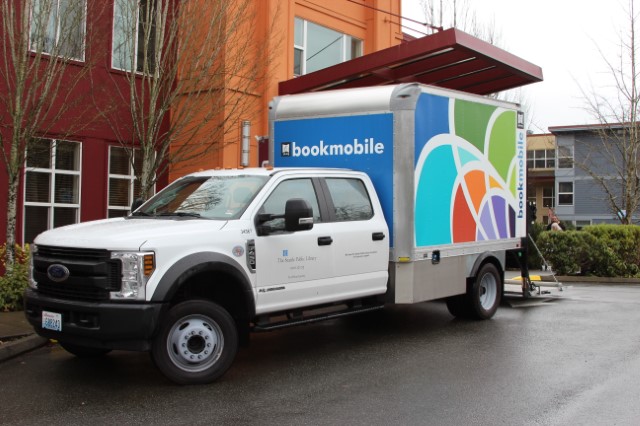 The Library's Mobile Services department acquired a new rig for its Bookmobile routes with several upgrades that will make it a more efficient and convenient means of bringing Library services to the masses.
This new Bookmobile will visit low-income housing complexes for seniors and people with disabilities, retirement homes, assisted living facilities, and nursing homes. Each month, the Bookmobile makes 52 such visits, serving 605 patrons, providing Library access for those with barriers to visiting a Library branch.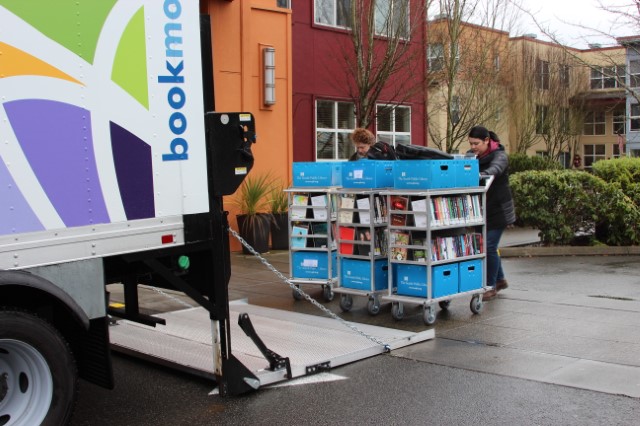 This new Bookmobile gets better gas mileage than the previous truck, and seats up to six staff people instead of three, increasing opportunities for training. This truck provides several safety upgrades, as well.
Mobile Services also sends Bookmobiles to preschools and childcare centers serving low-income families, homeless encampments, community fairs and festivals throughout the city, and more, bringing Library access to at nearly 3,500 patrons every month.
Donors support a full-time Mobile Services librarian each year with gifts to The Seattle Public Library Foundation. Learn more about the full range of the Library's Mobile Services.