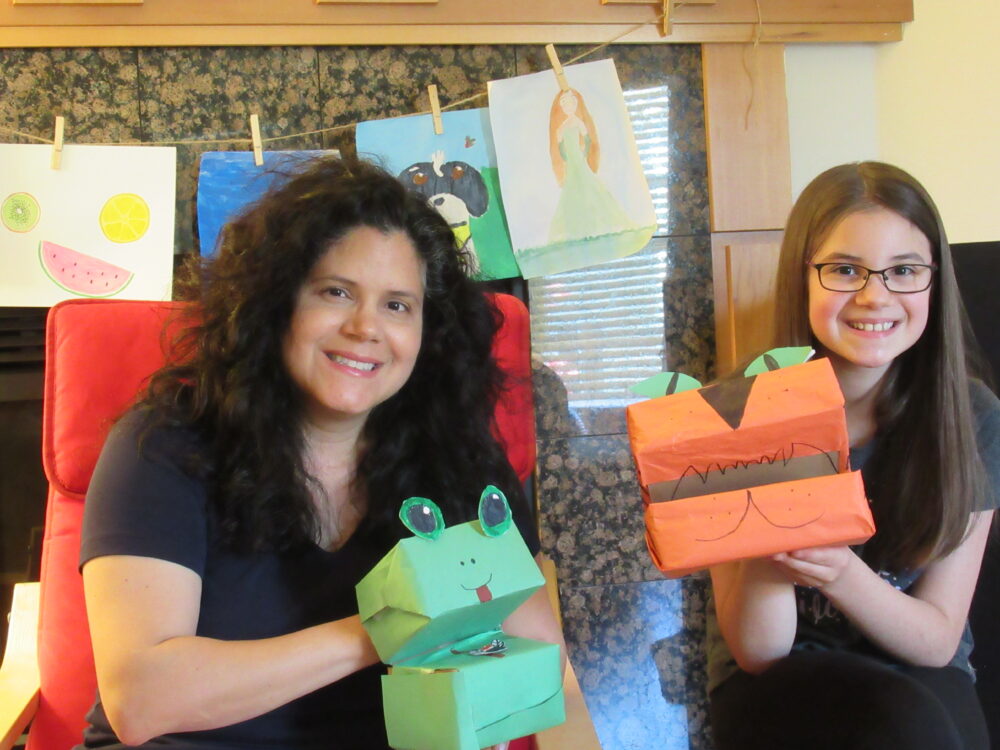 The Seattle Public Library (SPL) has rolled out a slate of programs designed to inform and engage older adults throughout the year, even as COVID-19 pushed events online.
One-fourth of King County residents are projected to be 60 and older by 2040, according to the Age Friendly Seattle Action Plan, making them an important audience to engage in the coming years.
In order to meet these needs, SPL partnered with Silver Kite Community Arts to offer frequent virtual arts classes for Library patrons. These participatory sessions include painting, dance, journaling, and poetry – with several classes intended for people experiencing dementia and their care partners.
One Friday morning in July, people tuned in on the Zoom video conferencing platform to learn to draw still life with a pencil, practicing different kinds of shading and ways to depict light patterns.
Alie was one of those participants. While the programs are designed for people 50 and older, they also invite intergenerational engagement. That's the case with Alie – technically in the target demographic – and her 10-year-old daughter, Veronica.
"When COVID happened, I needed something for my daughter and I to do together," the substitute teacher says.
They've taken acrylic and watercolor painting classes together, journaling, and puppet-making – "I've taken them all," she says. The classes have brought the former art student and interior designer in Alie to life.
"It was so nice to know I had this secret ability and I could help my daughter with it."
Lesley, a high school band teacher, enjoyed the drawing class because it taught her techniques she can practice in future projects. The COVID era has inspired her creatively and learning new artistic skills have proved therapeutic.
"I think the arts are the most important thing we can do in normal times, but in these times, it gives us a way we can cope with all these emotions," Lesley says. "What a great service this is to us in any time, but especially when we're stuck away from each other and can't do these things in person."
She's since cleaned out her garage to use it as her art studio.
Upcoming SPL events also partner with community organizations to help understand important subjects such as Medicare coverage and end-of-life planning. Another program will inform participants about PEARLS, a program that started in Seattle and King County about in-home counseling services offered to lower-income elders experiencing depression. PEARLS counselors also work closely with veterans and veteran spouses.
Yet another program, in partnership with the Washington Poison Center, will be a COVID-specific three-part series educating people on the safety of cleaners and sanitizers, medication management, and considerations on using cannabis for older adults.
The programs have proved popular. A recent Medicare Made Clear informational workshop attracted 97 participants, says Nancy Slote, program manager for older adults programming at The Seattle Public Library.
She hopes that the Library's offerings will help older adults feel socially connected and well-informed on finances and health.
"As ageist attitudes change, there's more of a sense of older adults can do anything," Slote says. "It's a change in how older adults approach life and create new opportunities."
To check out the upcoming events, visit www.spl.org/fiftyplus and sign up for classes yourself!
The older adult program at SPL is supported by a pilot grant from The Seattle Public Library Foundation.